Mission: M.A.R.S. is een denkbeeldige en concrete 
ruimte Odyssee door Europa, tegen vooroordelen en onwetendheid in. 
Mission: M.A.R.S. is de afkorting voor Mobile Artist Research Studio.
Het doel is de manifestatie van een eigengengereide, artistieke interpretatie van het concept Europa.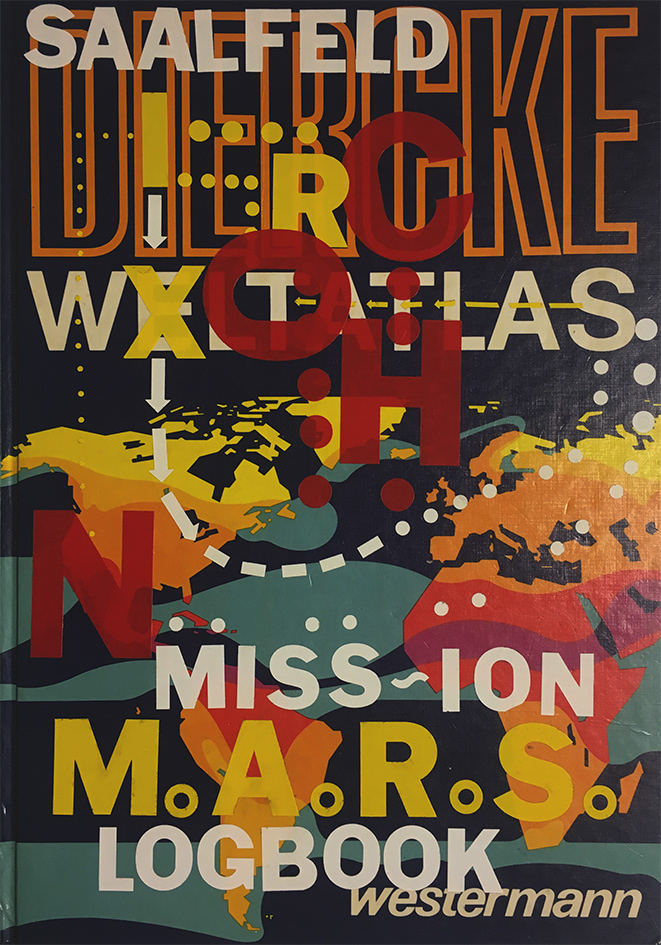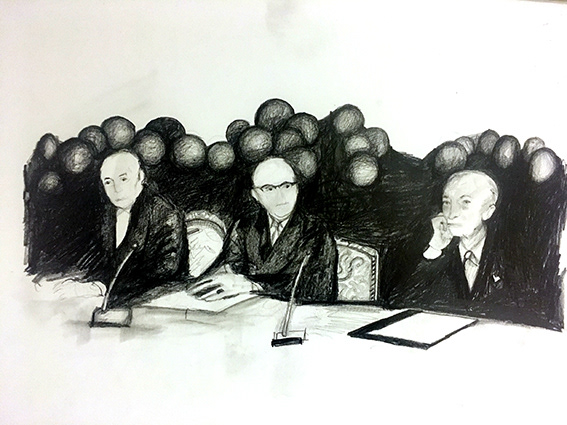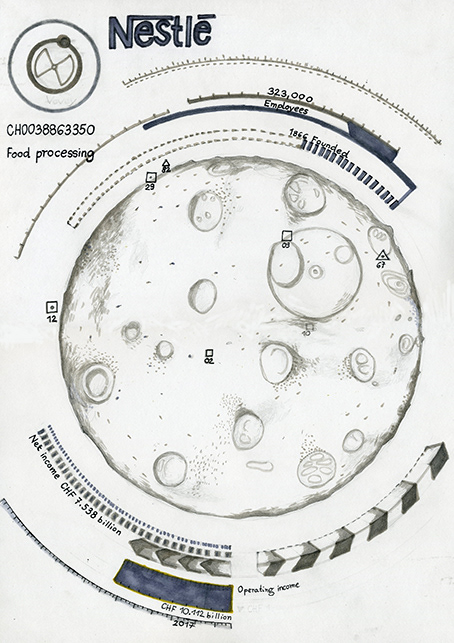 Het uitgangspunt voor dit plan is een schijnbaar groeiende negatieve houding – van een selecte groep Europeanen - ten opzichte van Europa. Het lijkt erop dat de spoken – als we ze zo kunnen noemen – van haat en onverdraagzaamheid, geweld en racisme, weer opdoemen in Europa.
Sinds het Brexit-referendum en de opkomst van Trump lijkt alles mogelijk; er waait een rechtse wind door Europa. In Duitsland wint de AFD meer en meer aan stemmen. De Duitse AFD-politicus Björn Höcke schreef in zijn boek, dat hij niet van de Bijbel houd, omdat het in de Bijbel te vaak over de woestijn gaat; hij mist de bossen.
Hij bedoelt ermee, dat het concept 'woestijn' niet overeen komt met zijn nationalistische gezindheid. En in Duitsland heb je bossen maar geen woestijnen, zo is zijn constatering. Zullen er in de toekomst politici zoals Björn Höcke over de inhoud van ons onderwijssysteem beslissingen kunnen nemen?
Ja, het zou zo maar kunnen.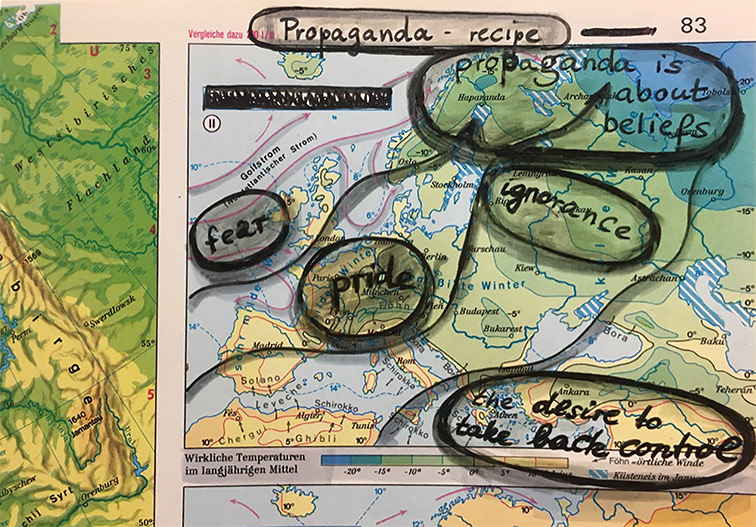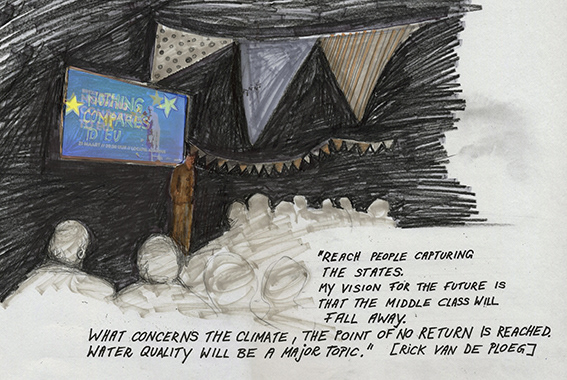 Het gaat mij er niet om in de oppositie te gaan, maar om verschillende meningen te horen, in beelden weer te geven, en ter discussie te stellen.
Het is voor mij belangrijk de verantwoordelijkheid van de kunstenaar tegen zijn omgeving te thematiseren.
Juist omdat het thema heel groot en complex is, probeer ik mijn artistieke interpretaties zo dicht mogelijk bij mijn persoonlijke verhalen te houden en het snijvlak tussen de algemene interesses en mijn persoonlijke interesses op te zoeken.  
Het cluster - met sociale, ruimtelijke en historische aspecten - geeft een inhoudelijke richtlijn.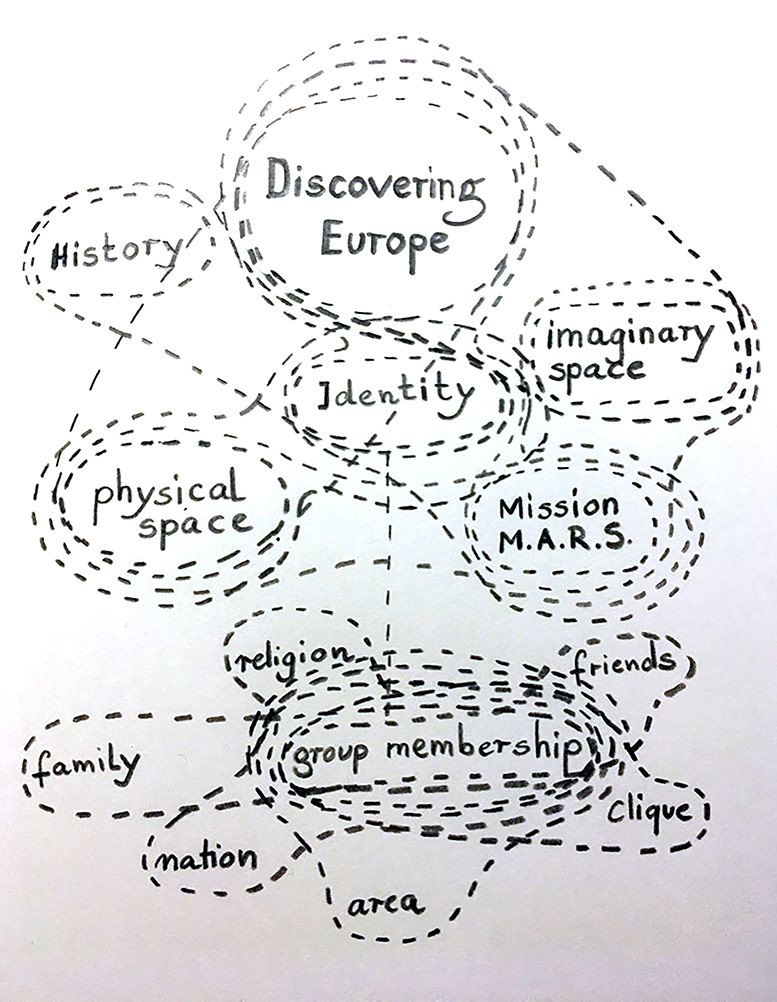 Als Europeanen delen wij een lange geschiedenis: het Romeinse Rijk, de Industriële Revolutie, cultuur en nog veel meer. Wij definiëren ons over het sociale leefmilieu: de familie, collega's, vrienden en de leefomgeving.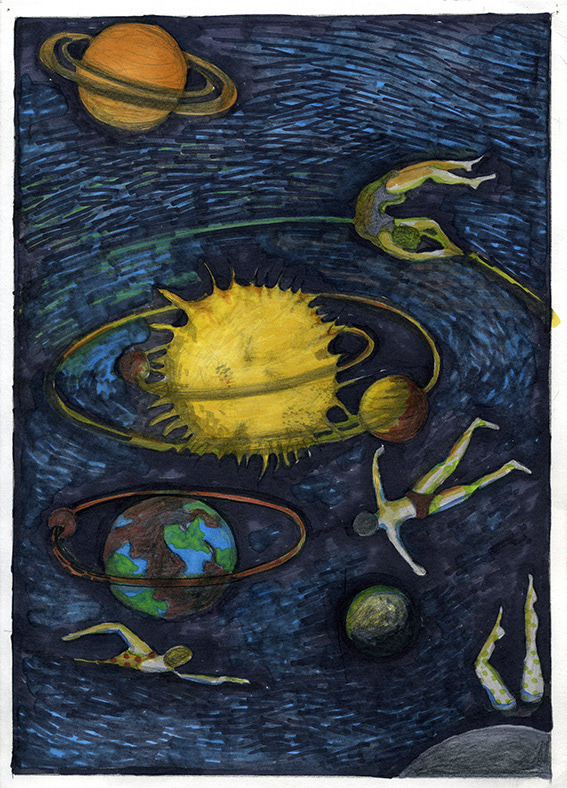 Historische en etnologische aspecten.
Het begin van de Europese Unie dateert uit de jaren vijftig met de Europese Economische Gemeenschap (EEG). Het historische aspect van het concept EU zal ik in de basis in tekeningen vastleggen .
Zoiets als een Mt-DNA-onderzoek van Europeanen opent de ogen voor andere dimensies van tijd. Ondanks dat ik in Duitsland geboren ben, ben ik etnologisch gezien geen West-Europese (volgens een Mt-DNA-test), maar vooral Scandinavisch, Engels en Oost-Europees. Dit is zeker te danken aan de Grote Volksverhuizing in de nadagen van het West-Romeinse Rijk.  
De kennis ervan relativeert voor mij het zicht op grenzen en nationaliteiten en mijn kijk op Scandinavië, Engeland Oost-Europa, waar ik eigenlijk helemaal niets mee heb.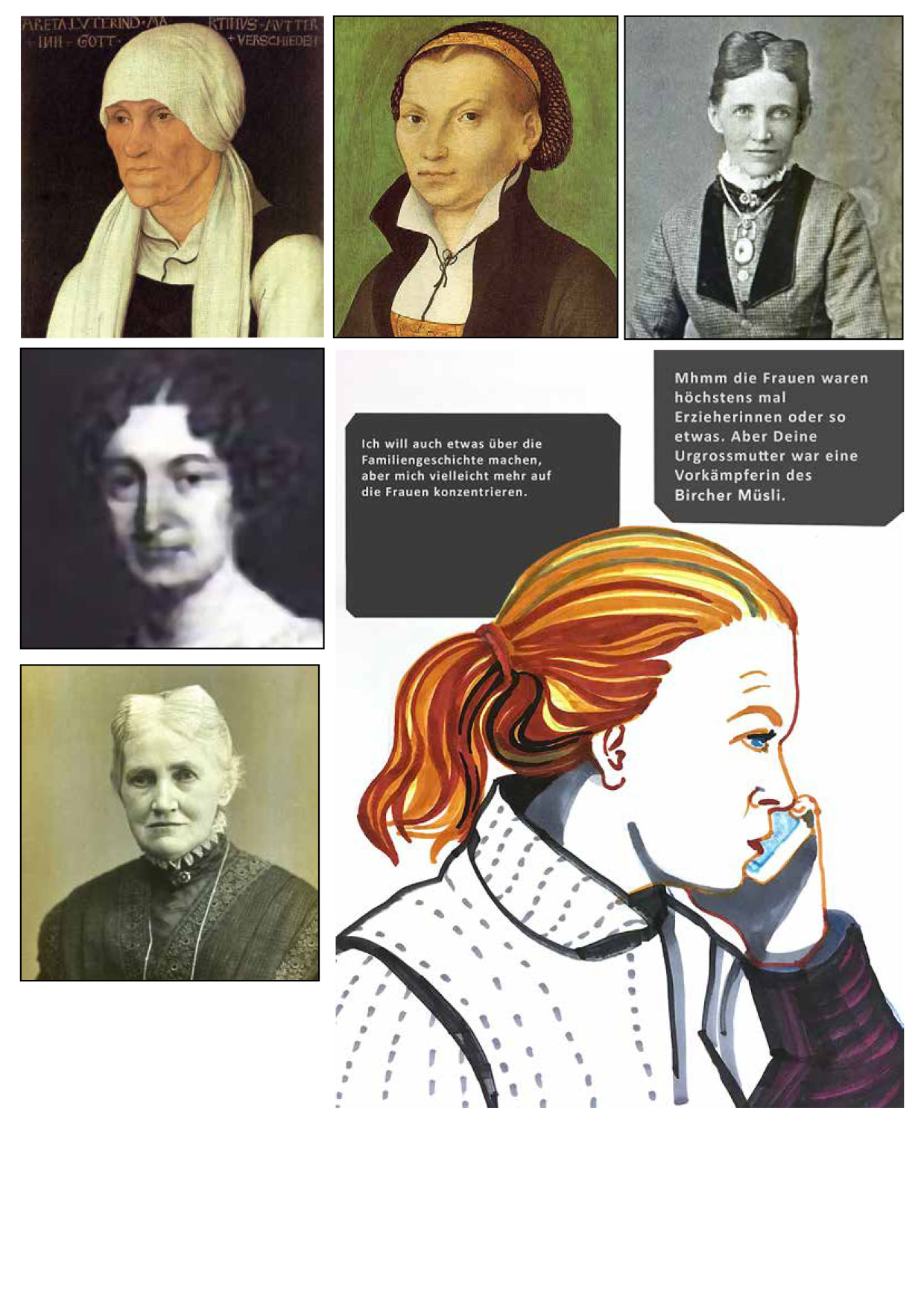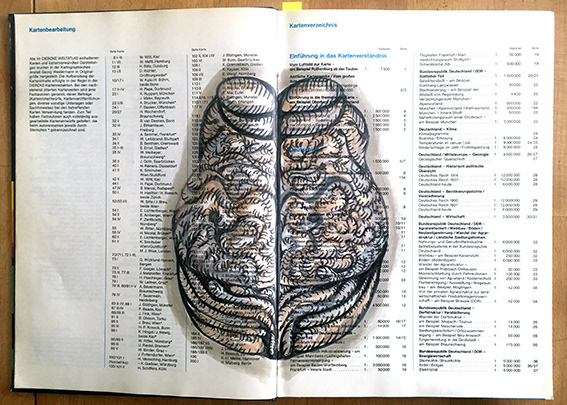 Florence Trevelyan
(born 7.2.1852, Newcastle-upon-Tyne, died 4.10.1907, Taomina , Sicily) was an

gardener, pioneering conservationist and philanthropist.
After Florence's mother's death, she toured Europe for approximately two years before settling in Sicily. She arrived to Taormina in 1884. Soon after her arrival in Taormina, she bought the rocky out post "Isola Bella", built a small house near its summit and set about establishing a garden of Mediterranean native plants interspersed with exotic shrubs and grasses. Delighting in the bird life attracted to the island, she became an outspoken pioneer for Italian bird habitat conservation.
In 1890 she married Salvatore Cacciola, a well-known resident of Taormina and for many years its mayor, and moved into the town. After the tragic death of her son soon after childbirth, her life changed completely. She devoted her life to the study of philanthropic works. In Taormina she acquired several parcels of land on the steep hillside below the via Bagnoli Croce and embarked on the creation of another garden. Again she imported non-native plants, but the garden is most noteworthy for the extraordinary buildings constructed from different kinds of stone, cloth, brick, pipes and other architectural salvage.
Het kernstuk van het project is een concrete ruimte Odyssee door Europa met het M.A.R.S. Als transportmiddel verbouw ik een Opel Combo (gebruikt Biogas) als Mobile Artistic Research Studio, in het kort M.A.R.S..
M.A.R.S. wordt gebruikt als vervoersmiddel, archief, decor en podium.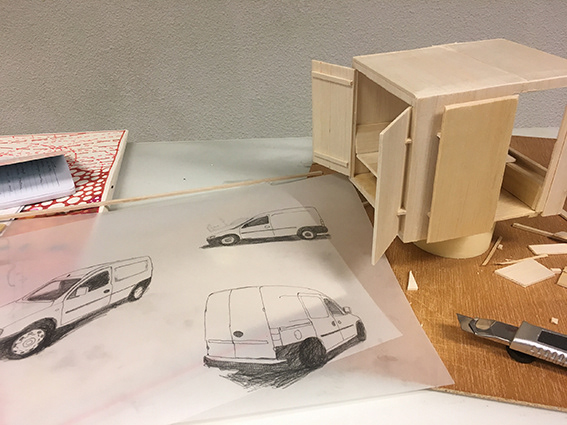 Mijn voorkeur zou uitgaan naar plekken die ik niet ken, zoals Oost-Europa, England en Scandinavië. Maar hoe zou je een route moeten bepalen als het karakter van een Odyssee zou moeten hebben? Zonder plan? Alleen de zekerheid weer terug te komen?